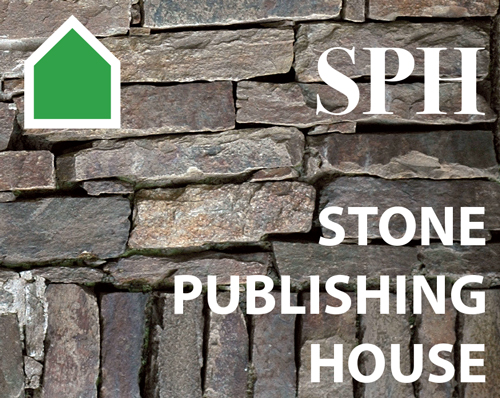 Stonepublishing House
17 Stone House, North Foreland Road, Broadstairs, Kent CT10 3NT
Tel. 01843 863516
RHCantUK@aol.com

Full website offline due to maintenance work
---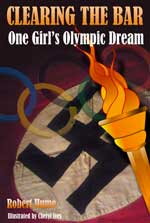 Clearing the Bar: One Girl's Olympic Dream
by Robert Hume,
illus. Cheryl Ives (2012)
ISBN 978-0-9549909-4-7
Price £7.99

Sixteen year old Gretel Bergmann was one of Germany's most promising young athletes – a rising star. Her speciality was the high jump, and her dream was to be chosen for the upcoming Olympic Games in Berlin in 1936.
But Gretel was a Jew, and to be a Jew in Nazi Germany was to suffer discrimination and persecution. So what were Gretel's chances of making her dream a reality?

'With the 2012 London Olympics just behind us, Robert Hume's gripping tale is a timely read.' IB World, September 2012
'The growing tensions in Germany are well described, with the emotional confusion of changing relationships with her school friends... The book provides useful discussion points for the complex issues of society within Germany, the rise of Nazism and the impact on the Jewish communities.' School Librarian, Summer 2012
'I use it with my GCSE History groups. It's a great read.' Mark Twigge, Head of Humanities, The Peele Community College, Spalding, Lincolnshire
---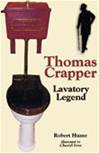 Thomas Crapper: Lavatory Legend
by Robert Hume,
illus. Cheryl Ives (2009)
ISBN 978-0-9549909-3-0
Price £6.99

Thomas Crapper's life was an amazing journey. Although he came from a poor background, he managed to become one of the most successful businessmen in the whole of the British Empire. It was due to his initiative and vision that the flushing toilet became so widely used and accepted. He also invented the bathroom showroom. A brilliant and imaginative figure, Crapper became so famous that even the royal family employed him to install toilets in their palaces. A legend indeed in his own lifetime.
'Thomas Crapper makes lively and informative reading, and is warmly recommended for readers in their early teens and onwards.'
School Librarian Summer 2010
---

Mary Shelley and the Birth of Frankenstein
by Robert Hume,
illus. Cheryl Ives (2009)

ISBN: 978-0-9549909-2-3
Price £6.99

Mary Shelley had an extraordinary life. Born during a violent storm, she never knew her fanatically feminist mother who died soon after her birth. At sixteen she eloped with a famous poet, Percy Bysshe Shelley, who was already married. At twenty-four years old she was tragically widowed when her husband was drowned in Italy.
She is remembered mainly for her creation and her best-selling novel, Frankenstein, the most famous horror story in the world, which she published when she was only eighteen years old! Making use of the most up-to-date scientific research, she gives a terrifying prediction of the future in which Man, not God, holds the power to create life.
'a chronological, informative account written in simple language... It contains a good bibliography, brief biographies of other people mentioned in the text, a list of Frankenstein films and snippets of contemporary criticism of Frankenstein which add interest.'
School Librarian Autumn 2009
---

Equiano: The Slave with the Loud Voice
by Robert Hume,
illus. Cheryl Ives (2007)

ISBN 978-0-9549909-1-6
Price £5.99

Kidnapped from his African village when he was just a child, Equiano is taken as a slave to the West Indies where he experiences terrible abuse and suffering. Eventually, he manages to buy his freedom and reaches England, where he takes an active part in the campaign to end the slave trade.
'A balanced account of the strange mixture of cruelty and kindness he met in England.'Times Educational Supplement
---

Dr Joseph Bell: The Original Sherlock Holmes
by Robert Hume,
illus. Cheryl Ives (2005)

ISBN 978-0-9549909-0-9
Price £4.99

This is the story of an extraordinary man - a surgeon, a doctor and a teacher - whose amazing powers of observation and deduction gave one of his pupils, Arthur Conan Doyle, the idea of creating the character of Sherlock Holmes - perhaps the most famous detective of all time.
'an excellent introduction for young readers.'
The Sherlock Holmes Society of London
---
STONE PUBLISHING HOUSE

ORDER FORM

Name …………………………………………………………………………………..

Address ……………………………………………………………………………….

……………………………………………………………………………………………

Post code ……………………….

Please insert number of copies required:

Dr Joseph Bell: The Original Sherlock Holmes £4.99
Equiano: The Slave with the Loud Voice £5.99
Mary Shelley and the Birth of Frankenstein £6.99

Thomas Crapper: Lavatory Legend £6.99

Clearing the Bar: One Girl's Olympic Dream £7.99

No charge for postage and packing


I enclose a cheque for …..………. made payable to
'Stone Publishing House.'
Send order to: Stone Publishing House,
17 Stone House
North Foreland Road
Broadstairs
Kent
CT10 3NT
---
©2013 - stonepublishinghouse.com